I honestly love blogging, and I always love finding new things online. So I've decided that every so often I will post a few of my Friday Favorites, whether its fashion, food, or blog things. Not a new concept but I hope you enjoy and discover something you love!!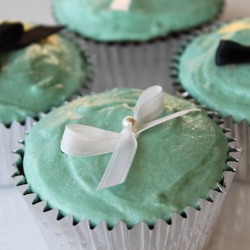 One of my little secrets, is that I love children ( I even considered studying education to teach kindergarten. But Alas fashion won my heart.) they're just such precious creatures. And they are so loving, and adorable. I love
mini-hipster
essentially a look book for cute lovable children with great sense of style.. or have parents with great sense of style! :)
Just discovered,
"I Don't Like Mondays"
its an online boutique, and I adore it. I've never heard of them before but I just like how unique some of their items are. I really love the obesity & speed tee and Priestess dress that are pictured above.
Remember Lo from laguna beach and the hills.Well guess what she has a blog too and its called
The Lo Down
! And I kinda like it a lot... I've always been a fan of Lo, since Laguna Beach since I didn't really watch the city. But she's always been the down-to-earth girl, and her blog really shows that part of her personality. She seems like the girl you could be best friends with.
PS: I was not paid to advertise or mention these websites, I will always let ya'll know if I did get some sort of compensation for a blog post or mention!

OTHER NEWS
+ I'm down to 119 pounds, and have 9 pounds to go! I'm really happy.. I actually gained a lot of weight during this school year so I'm happy to shed those pounds, finally!
+I'm going home on sunday! (I've only mentioned this like 5 million times. But I'm so excited!!) I have so many things I want to do! But at the moment.. packing is really hard since I bought SO much stuff!! Ah! I'm kinda scared that my things won't fit in the luggages we have! haha.. we'll see how that goes.
What are ya'll up to this weekend?!? Happy Happy Friday! :)