ADAM
Catherine Malandrino
Juan Carlos Obando
Lacoste
Lela Rose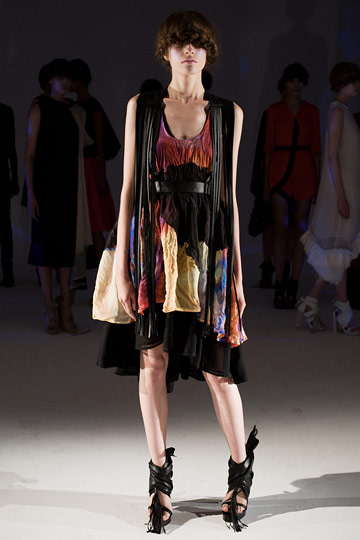 Mandy Coon
Mara Hoffman
Super long fashion post, finally!! Anyways, I like a lot of things this spring 2011 But I'm not exactly wow'd or completely in love with anything. That really surprises me because I mainly like to describe fashion things in terms of "I love this, or I love that"! haha. Fashion week, or the designs have really been a let down for me. I'm still looking for them and I didn't want to make this post too long. So I'll keep posting the things that I do find.
So far, I like funky prints, the different and tube like necklines. And I love that some knit/crochet pieces are coming back into popularity, not many of them, like vests, and a cover up type top. But still enough to motivate me to start knitting!
What do you guys think about the spring 2011 collections?