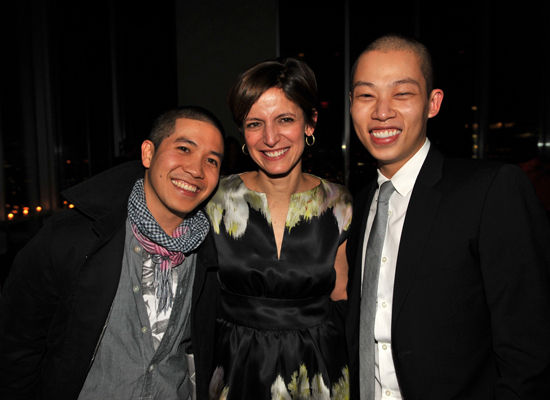 With a new year comes new ideas and blog posts! I am going to start featuring designers both well known and unknown who inspire me as a designer, and as a future business owner. My dream has always been to become a fashion empire. And this is a showcase of the designers that show us dreams are possible (as cheesy as that is)! Not only do they inspire me I hope they can inspire you too!
Today's Inspire Me designer is Thakoon Panichgul.
He is Thai but grew up in Omaha! He didn't even speak any English when he came to the states!
Majored in Business, and graduated from Boston University.
Ended up changing his major completely from Business to Fashion. Amazing, how though you start off with a completely different career path, and then completely changing it. So no matter what your doing, you can always change your path!
Supported by Anna Wintour. Another amazing feat for when he was an up and coming designer. His biggest lesson learned from her was to take it slow and not to get carried away with things
Fashion is not only about the clothing but about the business. "At the end of the day, you're selling clothes. So you have to nurture the business as well as the creative side of it".
What do you think about the Inspire Me series?
Don't you love Thakoon? :)